Congratulations to John D. McGavin – this year's recipient of the VADA's Award for Excellence in Civil Litigation!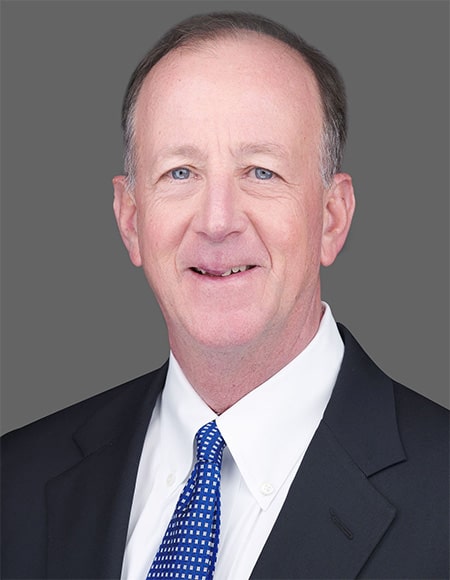 The firm is proud to announce that John D. McGavin, our senior partner, is this year's recipient of the Virginia Association of Defense Attorney's (VADA) Award for Excellence in Civil Litigation! VADA instituted this Award more than 20 years ago to honor a distinguished jurist, civil litigator, or other appropriate person who exhibits the following: 1) The highest standards of ethics, demeanor and temperament; 2) Exemplary conduct inside and outside the courtroom; 3) Courtesy and fairness in dealing with others; 4) Work of the highest quality; and 5) Such other criteria as the Board may determine are appropriate, such as community involvement; judicial, bar-related and educational activities; and participation in activities that improve the civil justice system.
A graduate of the University of Virginia and the William & Mary Law School, John has distinguished himself over his more than 40 years in practice as one of the preeminent civil defense trial attorneys in Virginia, Maryland and D.C. He is a Fellow of the American College of Trial Lawyers, a Fellow of the Litigation Counsel of America, a Fellow and Immediate Past President of the Virginia Law Foundation, and a former member of the Steering Committee of the Boyd-Graves Conference. John has been recognized by his peers as one of the Best Lawyers in America, a Super Lawyer, one of Virginia's "Legal Elite," a "Leader in the Law," and as a member of Virginia Lawyers Weekly's "Lawyers Hall of Fame." John has been a longstanding member and champion of VADA, serving on its Board of Directors and as President in 2004-2005. John will be presented with this Award at VADA's Annual Meeting in Virginia Beach. Congratulations, John!