John McGavin Assumes Virginia Law Foundation Presidency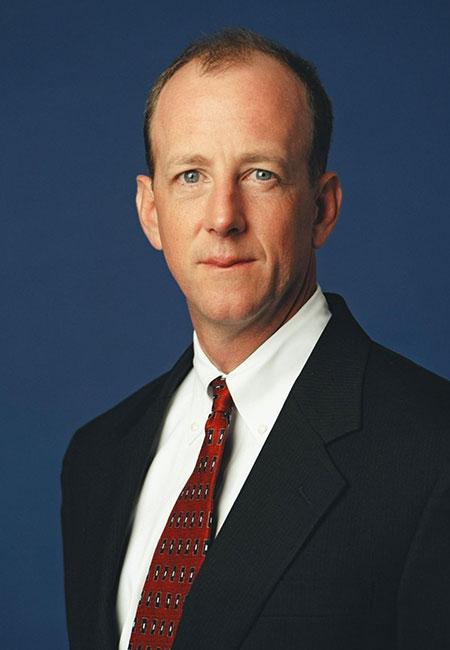 CHARLOTTESVILLE — January 21, 2022 — The Virginia Law Foundation's Board of Directors welcomes two new board members and a new slate of officers, including John McGavin as President for the 2022 calendar year. "The Foundation has prospered the last couple of years in spite of numerous challenges in the Post-Pandemic World. I can think of no better person to guide us through the coming year," says Jon Huddleston, 2021 President of the Virginia Law Foundation. "John's diligence and vision make him uniquely suited to move the Foundation forward and to make a palpable difference benefitting Virginians in ways that we have just begun to touch on."

McGavin is a principal and managing partner of McGavin, Boyce, Bardot, Thorsen & Katz, PC, and a Fellow of the Virginia Law Foundation, the American College of Trial Lawyers, and the Litigation Counsel of America. Known as a leader in the field of litigation, he is widely recognized for his extensive trial experience. In 2018, he was selected as Lawyer of the Year for Products Liability Defense in Washington, D.C., and in 2015 as Personal Injury Defense Lawyer of the Year for Washington, D.C. In addition to his continued service to the Virginia Law Foundation, he serves on the Steering Committee of the prestigious Boyd-Graves Committee. McGavin is also past-president of the Virginia Association of Defense Attorneys and a member of the Select Committee of the Virginia Bar Association (VBA) that authors Virginia's Evidence Handbook. "In 2024, the Virginia Law Foundation will celebrate its 50th anniversary.
As this milestone approaches, we are uniquely qualified and prepared to lead our legal community as the preeminent nonprofit dedicated to public service," says McGavin. "Our professional staff, led by Executive Director Ray White, and the volunteers on the CLE Committee continue to develop new and thoughtful educational programs and high-quality video presentations, and our philanthropic initiatives are also increasing substantially each year. With our endowment and the generosity of our donors, we are able to make grants that impact our citizens by promoting access to justice, the Rule of Law, and law-related education." "Now more than ever, our legal system and our judiciary, are subject to a loss of public confidence with threats to pack the Supreme Court, highly charged nomination proceedings, and our nation has been sharply divided on many issues," he continues. "We are not engaged in politics and support no political agenda. We are lawyers dedicated to the 'public good.' We inspire, lead, serve, and educate. As we prepare for our 50th anniversary in two years, and plan for the contributions of the Foundation for the next 50 years, it is an honor and a privilege to be a Fellow of the Virginia Law Foundation and to serve as its President."